Refill Prescriptions
The online refill system has been fixed and is once again functioning properly as of 05/25/2023.
We will be upgrading to a mobile app for refills in the near future, which will also include prescription status, medication history, two-way text communications, and more.
If you're interested in joining our beta test group, inquire at the pharmacy.
Thank you for opting to submit your refill request online!
Online requests keep us sane by minimizing telephone interruptions for nonurgent matters.
Check the following before clicking submit:
Your prescription is refillable:

If no refills remain, contact your prescriber for a new prescription.
If the prescription has expired (expiration date is directly below the Refill(s) Remaining line), contact your prescriber for a new prescription.

Whether or not your medication is a special-order item (indicated by a yellow sticker adjacent to the prescription label):

Most brand drugs arrive on the following business day by 11:00 am.
Special-order generics usually arrive on the following business day between 12:00 pm and 4:00 pm (except Mondays).
When in doubt, allow two business days. Text Notifications
We had previously soft-launched this system months ago for a number of patients, but due to the COVID-19 vaccination workload it was never fully implemented and eventually taken offline for maintenance this summer.
Now that we've had the time to work on it, it will again be available for anyone who would like to enroll.
Check the box below with your next refill and we will enable it for you.
Once you start receiving notifications, you don't have to keep submitting it (unless your mobile number changes).
NYRx Transition
As of April 1st 2023, all Medicaid Managed Care plans have transitioned to the new NYRx program.
For most Sullivan County residents, managed care prescription benefits are administered by Caremark (Fidelis, MVP, Hudson Health, Healthfirst) or OptumRx (some United Healthcare plans).
A field has been added below to add your NYRx ID number to update our records and expedite your refill request.
Your eight-character NYRx number is printed on most managed care cards (often referred to as a CIN number or Medicaid ID) and consists of two letters, five numbers, and one letter (e.g. AB12345C).
You will only need to submit it once – after it's been updated, you'll be good to go.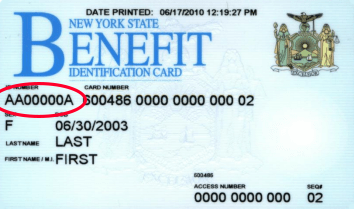 Patient impact during this transition is expected to be minimal, however you should be aware of the following points:
Non-preferred medications:

like all prescription plans, NYRx utilizes a formulary to determine which drugs are covered by default within a particular class, and which will require prior authorization.  All beneficiaries will be allowed one transition fill, after which time your prescriber will be required to obtain prior authorization or switch to an alternate drug. The full NYRx formulary can be found here.  Click "Find in Document" or CTRL+F to search for a particular drug.

Prescription refill limits:

prescriptions under NY Medicaid have traditionally been limited to

no more than 6 fills

(1 original plus 5 refills) per prescription, and that a prescription may not be refilled more than

180 days

from the written date.  NYRx appears to have the same limitations, though we are awaiting final clarification on this matter.

Prescription transfers:

similar to above, NY Medicaid has traditionally disallowed prescription transfers; further clarification is also pending here.

Prescriber enrollment:

the pharmacy and provider must

both

participate in NYS fee-for-service Medicaid in order for NYRx prescriptions to be covered.  Most New York practitioners are (and always have been) enrolled in fee-for-service Medicaid, so this is only likely to be an issue for patients who reside in New York but are patients of out-of-state practitioners.
Click this link for more information about the NYRx program and the transition.
If you're interested in understanding why New York is overhauling its Medicaid program, we highly recommend
reading this report commissioned by the state and published in January 2019 that details how, and the extent to which, insurance companies have abused the state's Medicaid program, pharmacies, and patients for their own gain.
Not stated in the report but still worth knowing: Caremark reported a net $6.6 billion profit in 2019 and paid its CEO $37 million in the same year (before he retired in 2021 to begin collecting on a $138 million pension).