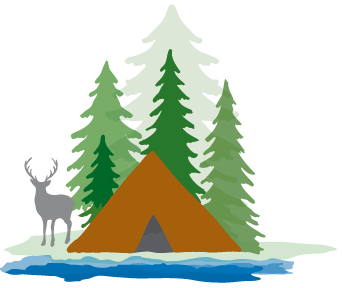 Camper Prescriptions: Overview
Riverside Remedies Pharmacy will meet your child's prescription medication needs while staying at summer camp!
Riverside Remedies is Sullivan County's newest full-service independent compounding pharmacy, and the first to find a home in Callicoon, New York, in nearly twenty years.
We are locally owned and staffed, and dedicated to providing professional, innovative, and personalized solutions for our patients, friends, and community. Riverside Remedies is coordinating with your child's summer camp for this summer season to provide a more integrative and personalized approach to prescription management for their clients and staff.
Our pharmacy is only a few short miles away from camp on the New York side of the Delaware River, and rapid access to a wide variety of medications and professional support is never more than a few minutes away.
COVID-19 UPDATES for Summer 2020:
The coronavirus pandemic may affect your camp's opening date and duration of stay this summer; please stay tuned for updates, as the situation may change rapidly in the coming weeks.
Riverside Remedies is operating under normal business hours, and will not be reducing hours or limiting service for the duration of the pandemic.
We are anticipating that camps will be open this summer, though possibly with modified dates and schedules.
We recommend that if you are planning to attend camp this summer, it is best to register and have your prescriptions sent in as soon as possible.
Reduced access to your physician and rescheduled appointments may delay your prescriptions. Please plan accordingly.
Registration fees and prescription copayments will not be charged until approximately the first day of camp. This provides us with the maximum amount of flexibility in case dates change.
This year will have a flat $35 registration fee instead of the tiered pricing we were planning on introducing. Late fees will be waived.
This page last updated 24 April 2020.
When should I register?
Send us your registration as soon as possible! Even if camp dates are not confirmed, it is best to have the information we need on file with as much lead time as possible.
You do NOT have to wait until after your appointment with your pediatrician, or until prescriptions are issued, to complete your registration.
Register as soon as possible, then ask your pediatrician to send the prescriptions at your next scheduled appointment.
What will the charges be?
The registration fee does not include insurance copayments, medications not covered by insurance, or over-the-counter (OTC) items.
Our OTC price list available for download on the right side of this page for pricing reference of common medications.
If an item you are seeking isn't listed, we can still order it for you. If you need a specific brand or formulation, describe the item in detail on the registration form. We will contact you if we need additional information. Prices may be subject to change without notice.
If you believe your child's medications will change between the time you register and when they arrive at camp, please describe the anticipated changes on the registration form and contact us as soon as possible if a change has occurred.
Daily medications will be filled and dispensed sufficient for a total of 60 days' therapy, disbursed in one or more allotments depending on medication and insurance requirements:
If your child is only taking OTC medications: one charge of registration fee plus cost of medication for 60 days, billed on or about the first day of camp.
If your child is taking OTC and prescription medications: one charge of registration fee plus cost of medication for first 30 days billed on or about the first day of camp, followed by a second charge for cost of medication for the second 30 days, billed during the fourth week of July.
Prescriptions for non-prescription things:
A quick word about why we require prescriptions for vitamins, OTCs, and/or non-prescription medications…
Over the last few years, the single most frequently-asked question from parents has been: "Why do I need to have my pediatrician write a prescription for an item I can purchase at home without one?"
There are three reasons for this requirement:
Paper trail: An individual's medication history is not complete if it doesn't include OTC medications and vitamins. Having an accurate record ensures we can properly screen for interactions in case your child needs antibiotics or additional medications while away from home.
Communication: A prescription involves consent and agreement among three parties before it can be dispensed – your pediatrician, your pharmacist, and you. Having a written document for an exact medication, vitamin, or supplement eliminates the guesswork and ensures we deliver the right product.
State regulations: The New York State Guidelines for Medication Management at School requires that all OTC items must have a provider order to be taken or administered at school, even if under the supervision of the school nurse. Parents, guardians or relatives are not subject to the same legal accountability as healthcare providers giving the same medications by proxy.
You may believe your physician will not prescribe an item available without a prescription, but fear not – they will!
Physicians write prescriptions for non-prescription items every day, to ensure that the patient receives the right product, regardless of whether they need legal authorization to purchase it. Also, recall that many OTC medications (like Claritin, Zyrtec, and even Benadryl) were once only available by prescription. These medications are still routinely prescribed.
Simply explain that your child will be attending camp for the summer at their next checkup, and that prescriptions are required for all medications and vitamins they will be taking.
Parents' To-Do List:
Click the Camper Registration Form button at the top of this page and submit when complete.
You may complete the form before your next pediatrician appointment and before you are issued prescriptions.
Provide the Physician Instruction Letter to your physician at your next scheduled appointment. It explains how to transmit different types of prescriptions to our pharmacy, and when.
Ask your physician to send the necessary prescriptions to Riverside Remedies, preferably during the first week of June.
During the month before camp begins, be sure to time your child's refills so that we will be able to dispense the medication on opening day!
For a standard 30 day supply of a given medication, most insurance agencies will allow a refill after approximately 25 days have been consumed. If you refill that medication at home 10 days before camp begins, we will not be able to bill your insurance for an additional 20 days after camp begins, and you may be liable for the full cost of the medication.
If necessary, ask your local pharmacist to dispense a short supply of medication before camp to ensure that the refill will be eligible by opening day.
If you have any other questions, concerns, or comments about the registration process, please don't hesitate to contact us.
Riverside Remedies Pharmacy
39 Lower Main Street,
Post Office Box 275
Callicoon, NY 12723
Telephone: (845) 887-3030
Confidential fax: (845) 887-3179
Confidential email: RiversideRemedies@Gmail.com
Pharmacy hours: Weekdays 9:00 am to 6:00 pm / Saturday 9:00 am to 3:00 pm
We sincerely appreciate your business, and hope you and your child have wonderful summers at home and abroad!
Dr. Gene Burns, DPh
Owner and Supervising Pharmacist
Save
Save