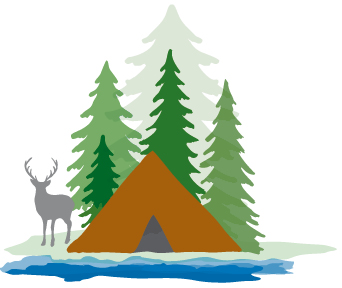 Camper Prescriptions: Overview
Fill Prescription Medications
Riverside Remedies HealthMart Pharmacy will meet your child's prescription medication needs while staying at summer camp!
Riverside Remedies is Sullivan County's newest full-service independent compounding pharmacy, and the first to find a home in Callicoon, New York, in nearly twenty years.
We are locally owned and staffed, and dedicated to providing professional, innovative, and personalized solutions for our patients, friends, and community. Riverside Remedies is coordinating with your child's summer camp for this summer season to provide a more integrative and personalized approach to prescription management for their clients and staff. Our pharmacy is only a few short miles away from camp on the New York side of the Delaware River, and rapid access to a wide variety of medications and professional support is never more than a few minutes away.
Our fees are as follows: A $35.00 annual registration fee for the entire duration of camp. This fee is per camper (not per prescription) and does not include insurance copayments. This also does not include over-the-counter (OTC) items or items not covered by insurance. Please enter your credit card information at the bottom of the Camper Registration Form.
Registration Deadline is 30 days Prior to Arrival at Camp. Riverside Remedies must receive your child's registration form at least 30 days before your child's first day of camp; a $20 late fee will be assessed if the deadline is not met. Prescriptions should be sent as soon as possible, though we understand that some medications may be changing in the weeks leading up to camp, or that your physician may not wish to submit prescriptions too far ahead of their intended date of use. We would request that all prescriptions be sent no later than two weeks before the start of the session. If you anticipate medication or dose changes, please describe your plans in the appropriate field on the registration form.
Parents' To-Do List:
1. Complete and submit the Camper Registration Form at the top of this page. Please provide all information requested or your registration may be delayed or not be accepted.
2. Download and carefully review the Physician Instruction Sheet, located in the upper right corner of this page. We recommend providing this letter to your physician as it contains important information for your physician about how best to send prescriptions to our pharmacy. Physicians able to e-prescribe may transmit prescriptions directly to us electronically; if they are unable to do so, additional methods to send prescriptions are provided in that letter.
Over-the-counter items and prescriptions for non-controlled substances in New York State are valid for one calendar year from the written date. These may be sent to us at any time, though the earlier received, the better.
Prescriptions for controlled substances involve several additional quantity and time restrictions. These prescriptions must be written no more than 30 days before the first day of camp, and depending on schedule, may or may not be eligible for refill or greater quantity than a 30 days supply at a time. Please contact us if you have any questions about how controlled substances are handled.
3. We DO require that your Physician submit a prescription for all Non-Prescription and OTC items as well (including allergy medications, vitamins, and dietary supplements), even though they do not require a prescription to purchase at home. This requirement is to ensure complete accuracy and clear communication between you, your physician, and our pharmacy staff with regard to each item dispensed. Having OTC medications and supplements dispensed pursuant to a prescription creates a documented paper trail for interaction screening and dosage evaluation (especially if your child becomes ill at camp and is prescribed a new medication by the camp physician).
Certain OTC items such as Benadryl or Dramamine are dosed as needed; these items may be provided by the camp or sent in with your child.
4. If you have any other questions, concerns, or comments about the registration process, please don't hesitate to contact us.
Riverside Remedies Pharmacy
39 Lower Main Street, Post Office Box 275
Callicoon, NY 12723
Telephone: (845) 887-3030
Confidential fax: (845) 887-3179
Confidential email: RiversideRemedies@gmail.com
Store hours: Weekdays 8:30 am to 6:00 pm / Saturday 9:00 am to 3:00 pm
We sincerely appreciate your business, and hope you and your child have wonderful summers at home and abroad!
Jeffrey Weyer
Owner
Riverside Remedies
Dr. Gene Burns, PharmD
Supervising Pharmacist
Save
Save